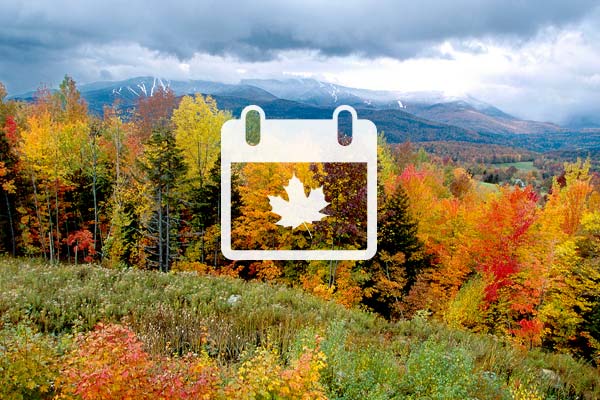 Busy, Busy, Busy
August 30, 2012 • by Julie
Well, here we are again at the start of a new school year and new season. I look forward to Fall, even though here in Southern California the signs are subtle and one must pay close attention to that gentle breeze, change of light and the momentary crispness that is not necessarily a common occurrence here in San Diego. I recently mentioned this on my Face Book page, and my child hood friend Joe, who now lives in Michigan, jokingly said, "what happened, did the temperature drop below 70?" Well, my dear friend, like I said, the signs are subtle and one must pay special attention to these changes if they are to be noticed.
Fall is an exciting time, especially for football fans! There are children heading off to college for the first time, or for some it may be the first day of kindergarten, and everything else in between. Many, many changes, some great, some small, and some subtle like the ones I mentioned above. This can be a time of great frenzy, and the impetus of stress for many. As a general rule of thumb; people do not like change, it is unsettling to go out into the unknown, to try new things, to move in a new direction, new town or school. On the flip side of that, it is often hard for some to sit still, to sit quietly and be in their own thoughts and mind, they fill their day with busyness or worse, fill their family and loved ones days with over activity, busyness and stress leaving very little time for rest, relaxation and down time.
I remember the days when my three daughters were growing up, I felt like the salmon swimming upstream against the strong tide of over-achievement so prevalent then as well as today. It wasn't enough for a child to spend 7 hours in the class room. From there it was on to soccer practice, music lessons, dance, math tutors and SAT Prep. Somewhere in there was homework and dinner which was often on the fly. For many it was, dinner?? What is that?? A drive through some fast food place eating in the car, and on to the next activity. Hardly a way to form strong family bonds and introduce a life-time of good eating habits. Now add in the last 10years of technological changes, and boom the perfect storm. There are some of you out there who can't even take a shower without having your cell phones near by! You know who you are!!! ; ) Whew, what a world! To say we are disconnected in a world that has to be soooo connected at all times seems cliche. But, the truth of the matter is we are disconnected. Disconnected from ourselves. We have migraines, acid re-flux, irritable bowel syndrome, depression, chronic fatigue and CHRONIC on and on ad-nausea, with little to no awareness of the mental emotional connection to our physical ailments. We are addicted to the quick text, the quick email and ultimately the quick fix to our illnesses. Take a pill, make it go away, and NO! Don't make me STOP and think about what is causing all of this upset because I just don't have time!
We all have a story. Some of our stories are stories of sadness and melancholy, while others are stories of tragedy, shock and loss. It could be life long, or a temporary rough spot. There is no way to separate out the story of our lives from the physical bodies we travel in. They are one in the same. We have not experienced joy with out the presence of our bodies, and we have not experienced sadness or tragedy with out the presence of our bodies. We are in our bodies until the day we leave this earth.
As a homeopath it is my job and an amazing honor to help my clients see their story and to help them connect the dots and see the subtle themes that run throughout their lives. We can not expect that a life time of "story" be interpreted in a 15 minute office visit that ends in a prescription for antibiotics or antidepressants and call that success, just so we can get back up on our horse and continue in the crazy frenzy of over-achievement and busyness enabling us to continue to deny the cause of what ever ails us. A homeopathic consultation is close to two hours, whether it be with me or any other homeopath. It is within this consultation that a person is allowed to tell their story, sometimes for the first time, without interruption. It is here within the safety of this office visit that a person can begin to see the connection between what was, what is now, and how it is all related.
In some religious traditions there is the understanding that God set aside Sunday as a day of rest. We are intentionally designed to relax and let go from our daily lives in order to rejuvenate. Personally, I need a bit more than this. I need time daily to go within, to spend time just in being and not in doing. It is in the just being that we can become aware of the subtleties within our lives, bodies and surroundings. I feel that if we were truly honest with ourselves, we would admit that on a deeper level, we know more than what we are willing to admit to on more superficial level. The body does not lie. When we suppress and deny on a mental/emotional level, the body will eventually win out and we will be forced to notice the things we would rather not face. It would be hard for my dear friend Joe to deny the "subtlety" of a snow storm and say to himself, "Alas, It is STILL summer!" For would you not say this was foolishness? What subtleties are you missing today? Don't wait for the avalanche, tune in and notice the gentle nudging of Fall before it becomes the roar of Winter. Did you feel that breeze?? I think it's Fall in San Diego!!!