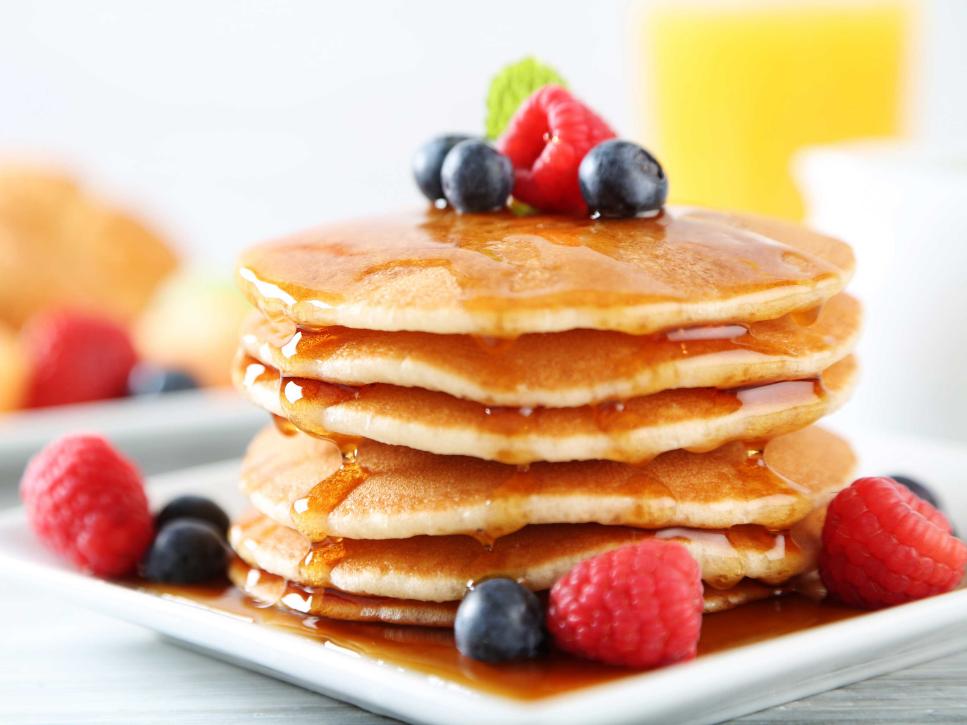 Gluten Free Banana Pancakes
July 15, 2019 • by Julie
It's pretty common these days to find yourself being sensitive to one food or another, right?
The unfortunate truth is that food allergies are on the rise, and it's not just for the highly allergic or confirmed celiac sufferers. People everywhere, especially in the United States are finding themselves with some form of digestive distress.
So what is the culprit?
Well, there is really no one answer, but several. For some it could be an excessive amount of antibiotic use, or even a strong reaction to a one-time dose of antibiotics, both can cause an upset to the natural flora in the gut.
Toxic chemicals in our diets, vaccines and air all play a roll in upsetting the gut flora.
Mental/emotional issues; grief, trauma, sudden loss of a job, spouse, child or loved one. This is the very thing that made me fall in love with homeopathy; considering our mental, emotional and spiritual state of being. Our bodies go everywhere our minds, go and our minds go everywhere our bodies go. Every thing we have ever experienced is stored away in our brains, whether conscious or unconscious. Every trauma, every grief, and even every happy and joyful moment is stored somewhere in our memory, and actually as deep as our cells.
Digestive issues can stem from food sensitivities as well as mental emotional unrest. Understanding how your diet is affecting this is a great way to start your journey towards better digestive health. If your diet and food choices are balanced, and you still are suffering from some disturbances, that may be a good time to give homeopathy a try. Perhaps there are some unresolved issues that you may not be taking into consideration. Homeopathy has been around for over 200 years and successfully helping people with an array of ailments.
Schedule a free 30 minute appointment with me to see how homeopathy can help you attain your health goals.
In the mean time, here is my very favorite Gluten-Free Banana Pancake recipe for you to enjoy.
Start with turning on your griddle. Turn it on before you begin so it's nice and hot.
1 cup Organic Gluten-Free Oats (Bob's Red Mills has a nice one-or buy from bulk area at your grocer)
2 Ripe Bananas
2 Eggs (optional for egg allergies or vegan)
¾ cup water or almond milk, cashew milk or coconut milk (your preference)
1 Scoop Protein Powder of your choice (also optional)
1 Scoop Fiber Boost (also optional)
Cinnamon and Nutmeg to taste
Fresh strawberries and blueberries
Makes approximately 8 pancakes.
Blend oats in food processor until flour like powder is achieved
Add in two bananas, eggs and water. Blend.
I like to coat my griddle with Grape-seed oil, or coconut oil. These oils can take high heat. The Grape-seed leaves no flavor, where as the coconut oil will.
Pour out 2 at a time, wait for bubbles to appear before flipping. Banana pancakes take a bit longer on the griddle because they are very moist. You may need to experiment a bit with this depending on your stove or griddle.
Pour over with organic maple syrup and top with your favorite organic seasonal fruit. ENJOY!
( I have also used this recipe in my waffle iron as well)